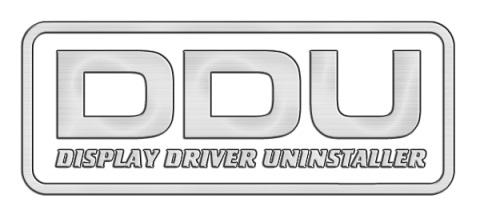 Display Driver Uninstaller (DDU) V17.0.7.3 Released !
by Wagnard
Display Driver Uninstaller (DDU) V17.0.7.3 Released.

ChangeLog:

-From now (by default) you have to go directly to Safe Mode manually and launch DDU there.
(This is to prevent problem for users that have a broken Safe Mode and stuck in a loop because of the BCD changes.)
Note: The old behavior of being ask to go to Safe Mode automatically can be enabled in the Options.

-Translation updates : Chinese (Simplified).xml Russian.xml

SHA1: DE81E24B6587A822CD4C01EBEF56D41504CBBED3

Recommended usage:
-DDU should be used when having a problem uninstalling / installing a driver or when switching GPU brand.
-DDU should not be used every time you install a new driver unless you know what you are doing.
-The tool can be used in Normal mode but for absolute stability when using DDU, Safemode is always the best.
-Make a backup or a system restore (but it should normally be pretty safe).
-It is best to exclude the DDU folder completely from any security software to avoid issues.


Click here for DOWNLOAD & SUPPORT.