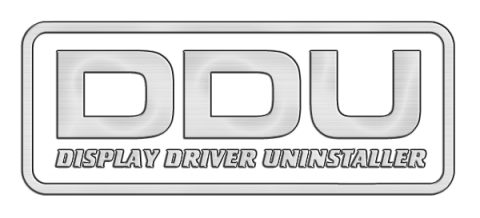 Display Driver Uninstaller (DDU) V18.0.0.5 Released !
by Wagnard
Display Driver Uninstaller (DDU) V18.0.0.5 Released.

ChangeLog:

-New requirement starting from this version ".NET Framework 4.5 now required."
Reason: Recently with Windows 10, we now see DCH drivers and theses drivers come with their control panel from the Microsoft store App.
To be removed, some library that were only available for 4.5 is now forcing us to update too.
The downside is the end of support of Windows XP.
-Nvidia,Intel,Realtek DCH driver removal is now supported.
-Additional Realtek audio cleanup.
-Removal of new subkey found in HKLM/Software/nvidia corporation/installer2/ (Drivers)
-Removed "CharSet:=CharSet.Unicode" and "MarshalAs(UnmanagedType.LPWStr)" from "Function CM_Get_Device_ID" that were giving unexpected results for retrieving the DeviceID with .NET 4.5
-(DCH)Removal of the Extension device class and their components

Known issues:
-Latest Nvidia RTX card need some work. (I do not own one)

For a guide , check : Guide
SHA1: 9613F5589A989D5CACB7188A7225D5230FFC2242

Recommended usage:
-DDU should be used when having a problem uninstalling / installing a driver or when switching GPU brand.
-DDU should not be used every time you install a new driver unless you know what you are doing.
-The tool can be used in Normal mode but for absolute stability when using DDU, Safemode is always the best.
-Make a backup or a system restore (but it should normally be pretty safe).
-It is best to exclude the DDU folder completely from any security software to avoid issues.

Big thanks to the following Patron and also those who aren't listed!
-honnmaguro

Click here for DOWNLOAD & SUPPORT.
Click here for supporting us with our Patreon page.