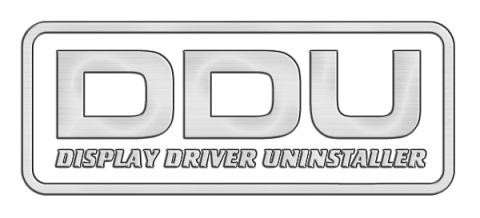 Display Driver Uninstaller (DDU) V18.0.2.6 Released.
by Wagnard
Display Driver Uninstaller (DDU) V18.0.2.6 Released.

ChangeLog:

- Intel: Additional service removal : igccservice
- Intel: Removal of the DCH control panel : IntelGraphicsExperience
- Vulkan: removal enhancements. (thanks mirh)
- NVIDIA: Fixed an issue preventing PhysX to be removed without DDU when DDU was first used without removing PhysX.
- Realtek: Small Realtek copy/paste removal fix.
- General: Fixes to the Audio Controller removal.
- General: Make use of ServiceProcess.ServiceInstaller instead of P/Invoke for service removal.
- General: Changed some default options
- General: Do not use "searchfilterhost" for the "SYSTEM" impersonation.
- Translation update: Ukrainian.xml

Known issues:
-
For a guide , check : Guide
SHA1: 607E5378CC80C4886A5BCAB97BEB5136D5A55293

Recommended usage:
-DDU should be used when having a problem uninstalling / installing a driver or when switching GPU brand.
-DDU should not be used every time you install a new driver unless you know what you are doing.
-The tool can be used in Normal mode but for absolute stability when using DDU, Safemode is always the best.
-Make a backup or a system restore (but it should normally be pretty safe).
-It is best to exclude the DDU folder completely from any security software to avoid issues.

Big thanks to the following Patron and also those who aren't listed!
-honnmaguro
-ZaoDaDong
-Alberto Bursi
-Kaseb
-Frank Brown

Click here for DOWNLOAD & SUPPORT.
Click here for supporting us with our Patreon page.