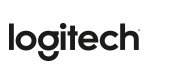 Logitech Gaming Software Updated 8.72.107
by Watcher
Logitech Gaming Software lets you customize Logitech G gaming mice, keyboards, headsets and select wheels. Windows Vista through to Windows 10.
http://support.logitech.com/en_us/downloads
http://support.logitech.com/en_us/software/gaming-software
Supported models and changes are listed under the " Read more " tab.
G100s Optical Gaming Mouse
G11 Gaming Keyboard
G13 Advanced Gameboard
G15 Gaming Keyboard
G15 Gaming Keyboard
G19 Keyboard for Gaming
G19s Gaming Keyboard
G29 Driving Force Racing Wheel
G300s Optical Gaming Mouse
G302 Daedalus Prime MOBA Gaming Mouse
G303 Daedalus Apex Performance Edition Gaming Mouse
G35 Surround Sound Headset
G400s Optical Gaming Mouse
G402 Hyperion Fury Ultra-Fast FPS Gaming Mouse
G430 Surround Sound Gaming Headset
G500s Laser Gaming Mouse
G502 PROTEUS CORE Tunable Gaming Mouse
G510s Gaming Keyboard
G600 MMO Gaming Mouse
G602 Wireless Gaming Mouse
G633 Artemis Spectrum RGB 7.1 Surround Gaming Headset
G700s Rechargeable Gaming Mouse
G710 Mechanical Gaming Keyboard
G710+ Mechanical Gaming Keyboard
G9 Laser Mouse
G910 Orion Spark RGB Mechanical Gaming Keyboard
G920 Driving Force Racing Wheel
G9x Laser Mouse
Gaming Combo G100
Gaming Keyboard G105
Gaming Keyboard G105: Made for Call of Duty
Gaming Keyboard G110
Gaming Keyboard G510
Gaming Mouse G300
Gaming Mouse G500
Laser Mouse G9X: Made for Call of Duty
MX518 Gaming-Grade Optical Mouse
MX518 Optical Gaming Mouse
Optical Gaming Mouse G400
Wireless Gaming Headset G930
Wireless Gaming Mouse G700
New features:
Added support for G633 Artemis Spectrum RGB 7.1 Surround Gaming Headset
Added Color Sync feature for G303, G633 and G910
Game Mode support added for G910
Improved Dolby 7.1 Surround Sound Driver
LGS now prompts for system restart on completion of install (needed to enable Dolby update)
Added ability to disable device startup effect for the G303, G633 and G910 in Settings
Removed headset disconnect requirement during LGS installation.
Bug fixes:
G502 buttons visually misaligned in LGS
G930 power-off after 15 minutes.
LgCoreTemp driver remaining after LGS uninstall
Firmware upgrades:
G633
Provides enhanced equalizer settings for better sound during gameplay
G303
Added RGB effect synchronization capability
Fixed a tracking issue that could occasionally cause erratic cursor behavior
G910
Enhanced color effect animations
Expanded game mode feature
G502
Fixed a tracking issue that could occasionally cause erratic cursor behavior
New Game Profiles:
Heroes of the Storm
Dragon Age: Inquisition