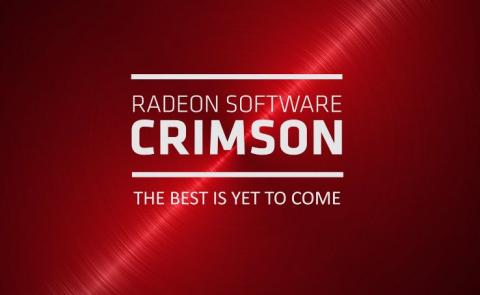 Official AMD Radeon Software Crimson Edition 16.5.1 Released
by Wagnard
Radeon Software Crimson Edition 16.5.1 Highlights
Support for:
Forza Motorsport 6: Apex™
Performance increased up to 27% versus Radeon™ Software Crimson Edition 16.4.2 on AMD Radeon™ R9 Fury X(1)
Known Issues
A few game titles may fail to launch or crash if the AMD Gaming Evolved overlay is enabled. A temporary workaround is to disable the AMD Gaming Evolved "In Game Overlay".
HDMI™ Scaling options may not be available in Radeon Settings on some system configurations or some applications may ignore the HDMI™ Scaling options setting.
The option to enable/disable AMD Crossfire™ technology logo may be missing on some system configurations from the Gaming, Global Options tab in Radeon Settings.
The Witcher® 3: Wild Hunt inventory and character pages may exhibit flickering in AMD Crossfire™ technology mode.
Radeon Settings game manager does not display icons for Origin Games.
(1) Testing conducted by AMD Performance Labs as of April 3, 2016 on the AMD Radeon™ Fury X, on a test system comprising Intel i7 5960X CPU, 16GB DDR4-2666 Mhz system memory, Radeon Software Crimson Edition driver 16.4.2 and Radeon Software Crimson Edition driver 16.5.1 and Windows 10 x64 using the game Forza Motorsport 6: Apex™. PC manufacturers may vary configurations, yielding different results. At 3840x2160, Radeon Software Crimson Edition 16.4.2 scored 47.58 and Radeon Software Crimson Edition 16.5.1 scored 60.69 on AMD Radeon™ R9 Fury X, which is 27.5% faster performance. Test results are not average and may vary. RS-3
Download and info at : http://support.amd.com/en-us/kb-articles/Pages/AMD-Radeon-Software-Crims...