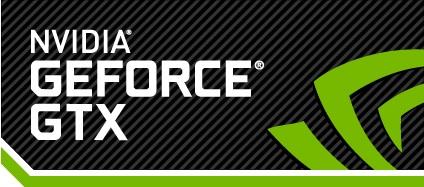 Official Nvidia GeForce Game Ready 382.53 WHQL
by Wagnard
Official Nvidia GeForce Game Ready 382.53 WHQL
Game Ready
Provides the optimal gaming experience for DiRT 4 and Nex Machina
Changes and Fixed Issues in Version 382.53
-[DirectX 11 games]: On some titles, in-game V-Sync does not work if Fast Sync is
selected from the NVIDIA Control Panel. Consequently, the game frame rate is not
locked to the maximum refresh rate, resulting in possible tearing. [200304603]
-[Aerofly RC 7]: Corruption occurs in the game when shadows are enabled. [1921628]
-[OpenGL][Tombstone Enginer]: Driver update causes corruption in Tombstone engine
games. [1915851]
-[SLI][GeForce GTX]: The secondary display remains blank after switching from Clone
or Extended mode to secondary-only display mode. [200288996]
Windows 10 64-bit
http://www.nvidia.com/download/driverResults.aspx/119914/en-us
-
Windows 7 64-bit, Windows 8.1 64-bit, Windows 8 64-bit
http://www.nvidia.com/download/driverResults.aspx/119912/en-us