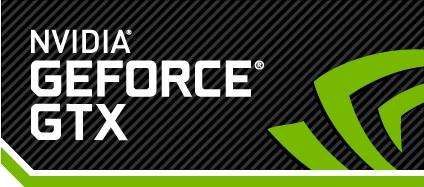 Official Nvidia GeForce Game Ready 384.76 WHQL
by Wagnard
Official Nvidia GeForce Game Ready 384.76 WHQL
Game Ready Drivers provide the best possible gaming experience for all major new releases, including Virtual Reality games. Prior to a new title launching, our driver team is working up until the last minute to ensure every performance tweak and bug fix is included for the best gameplay on day-1.
Game Ready
Provides the optimal gaming experience for Lawbreakers 
Game Ready VR
Provides the optimal gaming experience for Spider-man: Homecoming VR.
Changes and Fixed Issues in Version 384.76
The following sections list the important changes and the most common issues resolved in this version.
This list is only a subset of the total number of changes made in this driver version.
The NVIDIA bug number is provided for reference.
- [NVIDIA Control Panel][Command & Conquer Tiberium Alliances]: Fixed a typo in the game name on the Stereoscopic 3D Compatibility page. [1441041]
- [3DVision]: CPU bottleneck occurs when 3DVision is enabled. [1823627]
- [GeForce GTX 1080/1070/1060][Prey (2]: Large amount of stuttering occurs throughout gameplay. [1902201]
- [Gamestream][DirectX 12 titles]: DirectX 12 titles fail to capture when streaming. [1903492]
- [Firefall]: The game does not run. [1911485]
- [GeForce GTX 970][SLI][Norton 360]: SLI cannot be enabled unless Norton 360 is disabled or in Safe mode. [1919094]
- [Doom 2016][Vulkan API]: Glitches occur when using the Vulkan API. [1935744]
- [No Man's Sky][SLI]: Texture corruption appears in the game with SLI enabled. [200257478]
- [Windows Store video app]: Video playback is choppy with V-Sync OFF. [200314351]
Downloads