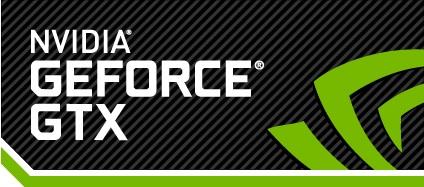 nVidia official 361.75 WHQL driver Released !
by Wagnard
Changes and Fixed Issues in Version 361.75
The following sections list the important changes and the most common issues resolved
in this version. This list is only a subset of the total number of changes made in this driver
version. The NVIDIA bug number is provided for reference.
Windows 10 Fixed Issues
- Photoshop CC 2015 has BSOD on notebooks when launched. [200161894]
- [359.06] NVIDIA Control Panel fails to launch after driver installed. [200156167]
- [361.43] Users get SYSTEM_THREAD_EXCEPTION_NOT_HANDLED_M (1000007e) BSOD
when using driver in games. [1715822]
- Adobe Illustrator CC 2015 has TDR and subsequent crash with NVIDIA drivers higher
than Release 353. [1711214]
- Disable G-SYNC for the Netflix app through Edge. [1694000]
- [SLI] Clock speeds remain above idle at 144 Hz on desktop. [1631144]
Windows 8.1/Windows 8/Windows 7/Windows Vista Fixed
Issues
- [361.43] CUDA driver DRS support is disabled. [1714908]
- [361.43] Call of Duty: Black Ops III has image corruption. [1714658]
- Overclocked VRAM clock speed reverts to default during Share sessions. [1710879]
- [SLI] Clock speeds remain above idle at 144 Hz on desktop. [1631144]
- [344.48] Enabling the Snap To mouse option in Windows Mouse Properties prevents
changing the DSR setting. [1569081]
- [GM204] Just Cause 2, Rage runs at a 6 GHz memory clock speed. [1567334]
Application SLI Profiles
Added or updated the following SLI profiles:
•Metal Gear Solid V: The Phantom Pain - multiplayer EXE added to profile
•Rise of the Tomb Raider - profile added
•Sebastien Loeb Rally Evo - profile updated to match latest app behavior
•Tom Clancy's Rainbow Six: Siege - profile updated to match latest app behavior
•Tom Clancy's The Division - profile added
Download at http://www.nvidia.com