Wagnardsoft Chat (WChat) V1.0.0.1 Client (Stress test) Last updated: 04/27/2022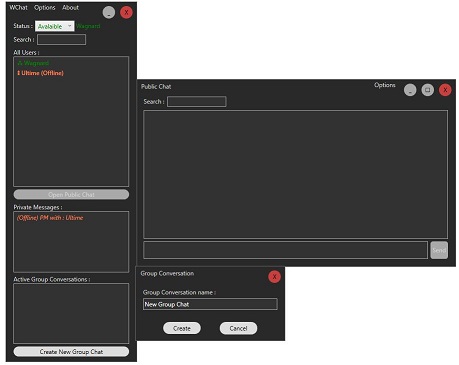 ***IMPORTANT***
This release of the Client is a stress test for our server. In Wchat , register and feel free to use it at will. Try to find bugs / make it crash.
Report anything abnormal including performance related. The only rules we ask is to be gentle to other user, respect and only legal stuff please.

The server address for the stress test is already inside the test Client.You just need to select it and then Register a username and password.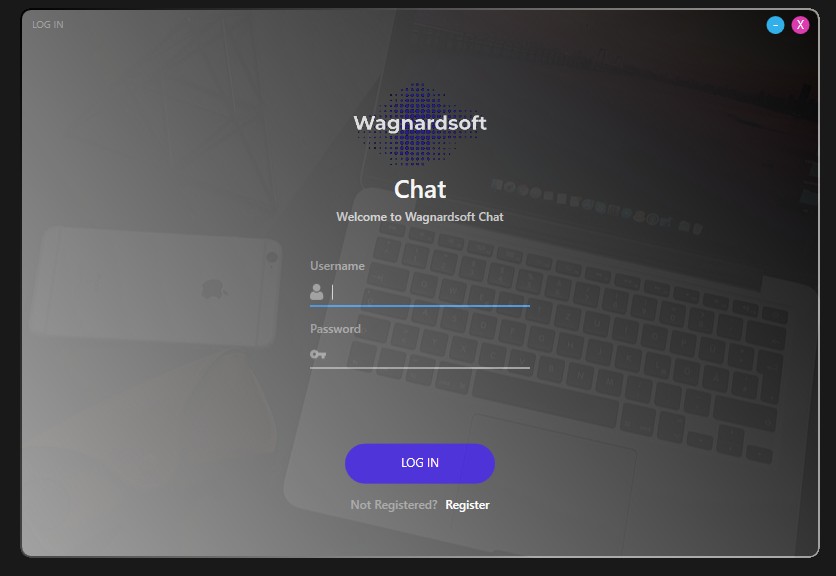 Thanks to anyone willing to help by downloading this client and connect to our server. Only the Client is available for now.
Eventually, we will make the server available for anyone who what to create their own private chat server.
Requirement:
-Windows 7* SP1+
-
Microsoft .NET Desktop Runtime 6.x
* Windows 7 SP1 is supported with Extended Security Updates installed.
What is WChat:
- A simple chat that connect to a server (will be available in near future when satisfied with the stress test)
- Passwords are secured, they are "hashed".
- WChat is connecting using a secure connection to your server.
- You can make this chat Private or public.
- The server is Cross-Platform and run on Windows / Linux and can be run in Docker container if this is what the admin want.
- added support for File transfer between client.
- added optional UPNP port forward for file transfer.
*** WARNING ***
Use at your own RISK.
"WChat" and the "WServer" is provided as is.
Changelog:
Known issues:
- The server may be unavailable because we are are working and updating it. We will try to update the client after a major change to the server occurred.
SHA1: 262890E1B1E067492A0B47042E7D30BEF9A356EC
Here is an application from 1 of my partner that we recommend.
It is a useful tool that may help you update outdated drivers.

***Official Download Here***
If you wish to help WChat, you can make a
Donation
.
Or
Bitcoin : bc1q5qqjq97c33r46agjareeqjjaf865x6zmtekhzx
Support us over our
PATREON page